The Center for Musical Enrichment presents retreats and house concerts in Port Townsend, Washington State! Here is a schedule of events – check here regularly for updates!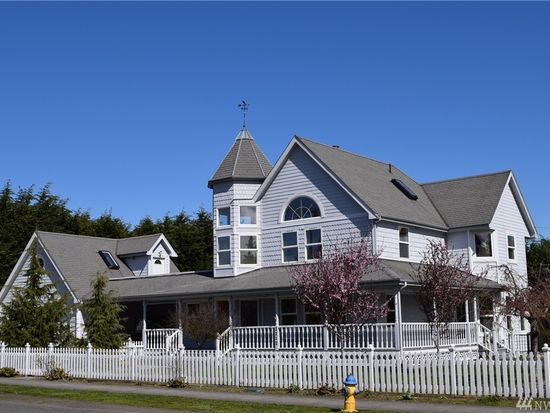 HOUSE CONCERTS! We present the best in internationally known musicians whose music far transcends the norm, in many acoustic genres:
February 10 – Hank and Claire
An extraordinary duo of guitarist-singers, don't miss this – you will fall in love. Singing a cappella or with guitar, bowed psaltery, dulcimer…you'll hear traditional, contemporary, swing, and Hank's award-winning originals. Lots of sing-along choruses. Suggested donation $15 at the door. Videos, sample tracks and more can be found at www.hanknclaire.com and https://www.facebook.com/HanknClaire and http://www.cdbaby.com/Artist/HankandClaire   "Enjoy sweet harmonies, a bit of sentiment, some fun, and a big dose of heart? You'll love Hank and Claire."  –Portland Folkmusic Society  
April 21 – Kate Power and Steve Einhorn
The Northwest's iconic duo – if you have not heard them, don't go through life like that! Come and hear what folk music is all about.
April 28 – Lisa Lynne and Aryeh Frankfurter
harp, nyckelharpa, cittern – energy that will amaze you. This internationally acclaimed duo cannot be described- you have to hear them to believe your ears. Multi-instrumentalist duo with Celtic Harps, Swedish Nyckelharpa, Ukrainian Bandura, Bouzouki, Cittern and more. They have performed with some of the biggest names in folk and acoustic music and have sold well over a million albums combined. Audiences are spellbound and enchanted with their unique show of breathtaking music both Traditional and original, with wondrous stories and humor entwined.
July 13 – Tracy Spring
Tracy has won multiple  awards for her compelling vocals, versatile guitar playing and reflective songwriting. She displays a style all her own while combining blues, swing, old R and B, jazz and folk. She is a seasoned performer in folk venues and festivals throughout North America and Australia. (That's what her official bio says, but folks, it doesn't say nearly enough about how fabulous this woman is! She will stun you.)
WEEKEND RETREATS!!!  Study with internationally known instructors!
Our guest teachers include the best in the field. See the schedule below.
RETREAT SCHEDULE:
March 23-25, 2018  – CEUs for therapeutic musicians – with Laurie Riley – Are CEU classes giving you what YOU need? Take this opportunity to ask anything, learn the additional skills YOU need, and hone your current skills. Specifics covered will be at your request, plus assessments of your needs. Subjects include explore arranging, improvising, easy memorizing, therapeutic music philosophies, protocols, add to your repertoire, troubleshooting on techique and ergonomics  –  plus anything else YOU request! Don't underestimate the value of requesting what you need! Enjoy the camaraderie of other therapeutic musicians from various programs, and a supportive atmosphere too! Tuition $350.
Sept. 14-16 – Kim Robertson and Sunita Staneslow – Harp Retreat!  Workshops, master classes, optional harp ensemble & more . . . 5-6 hours of instruction per day plus informal evening harp circles. Aditional concert with Kim and Sunita!  Topics to be covered: Musicality • Arranging • Slow Airs • Playing back-up • Psalms    –   Most classes will be intermediate level
(food and lodging are priced separately- see below) 
Optional private ergonomics sessions with Laurie Riley  –  prevent pain and discomfort related to playing your instrument! $40 per session  –  please inform Laurie if you plan to do this so your time can be reserved.
Food and lodging are priced and paid separately; bedding and towels are provided; see pricing details below, and register for your lodging and meals by emailing laurie@laurieriley.com . Please register EARLY! Lodging at the Center for Musical Enrichment may fill up, and although there are other Bed and Breakfasts in Port Townsend, they also fill up fast!
A separate day use fee will apply for all students not lodging at the retreat center: $20 per person for the weekend, payable upon arrival or in advance by PayPal or credit card.
________________________________________________________________
RETREAT PRICING:
Tuition is set by the teacher(s) and will be announced for each retreat (see retreat descriptions above). For teachers other than Laurie Riley, tuition is paid directly to them, and food/lodging is paid separately to Laurie Riley.
Meals are mostly organic, always delicious, and we can accommodate your dietary needs. $110 for the weekend. Inform us of your dietary needs!
Lodging: 
Private room with hideaway queen bed and twin bed, private bath, private entrance, single occupancy $110 per night.
Private room with hideaway queen bed OR twin bed in shared studio room $90 per night per person
Private room with queen bed and private bath $100 per night for one person or $150 for a couple
Private room with queen bed and shared bath $85 per night for one person or $125 for a couple
Bunk bed in shared room $60
Spouses and friends welcome – just pay for their meals and lodging.
PLEASE RESERVE YOUR PLACE EARLY – RETREATS FILL UP FAST !
How to Register for a Retreat:
To register, please e-mail laurie@laurieriley.com with your name, address, telephone number, lodging option preferred, any special diet information, and state your method of payment. Payment can be made by check, PayPal, or credit card after Laurie responds to your request. Payment in full is requested upon acknowledgement of your registration; refunds can be made for cancellations made previous to 60 days in advance of the retreat date.
General Retreat Info:
All weekend-long retreats offer lodging at the retreat center and meals. Bedding and towels are provided. (SEE PRICING ABOVE. If we get a full house, other lodging is available nearby.)
The Center for Musical Enrichment is located in town, a short drive from galleries, shops, markets etc. Port Townsend is a famous tourist destination with a state park, marina, and beautiful beaches in a cool Northwest climate.
Harpists, we sometimes have rental harps available if you cannot bring your own. Check with us in  advance.
To get here:
Flying – fly into SeaTac Airport and take the Shuttle Express to Port Twonsend. Inform us of your arrival time se we can pick you up. Or rent a car at the airport. Or take the bus.
Driving –
From the north (i.e. Vancouver Canada) first make a reservation for the Coupeville/Port Townsend ferry. Take I-5 south to Hwy. 20, across the Deception Pass Bridge onto Whidbey Island, and continue on Hwy. 20 to the Coupeville ferry terminal. When you exit the ferry, turn left and follow directions you will receive in your registration package about 20 blocks to the retreat center at 2212 Sheridan St.
From the south (i.e Oregon), take I-5 to Tacoma, then take Highway 16 West across the Tacoma narrows toll bridge; becomes Highway 3 at Belfair –  at highway 104 interchange cross Hood Canal Bridge ; proceed to highway 19 – and take the Right turn; Highway 19 ends just outside of Port Townsend and becomes highway 20.  From the intersection of Highway 20 and 19, go 2.1 miles, then turn left Mill road, then an immediate Right onto Discovery.  In 1.5 miles SHERIDAN crosses Discovery at a 4-Way Stop (Discovery is also 19th Street here) – go Left  onto Sheridan for 3 blocks to 2212 Sheridan Street.
From Seattle area, take the Bainbridge Ferry or the Kingston ferry and proceed toward the Hood Canal Bridge. Follow subsequent directions above.